Chicago, Chicago that toddling town
Chicago, Chicago I will show you around . . .
I drove up to Chicago, from our home in the NC mountains, for the AHR show in January.  Towing a display in a newly outfitted trailer, we had some rep training in a hotel parking lot.  Then it was on to the AHR show, where I checked in booths for other lines that I rep:  Denlar Fire Suppression Hoods, Sanden, and Cellar Cool.
For some reason, the trade show organizers didn't want Denlar to do a live fire demo at their booth.  So they had to suffice with a fake fire: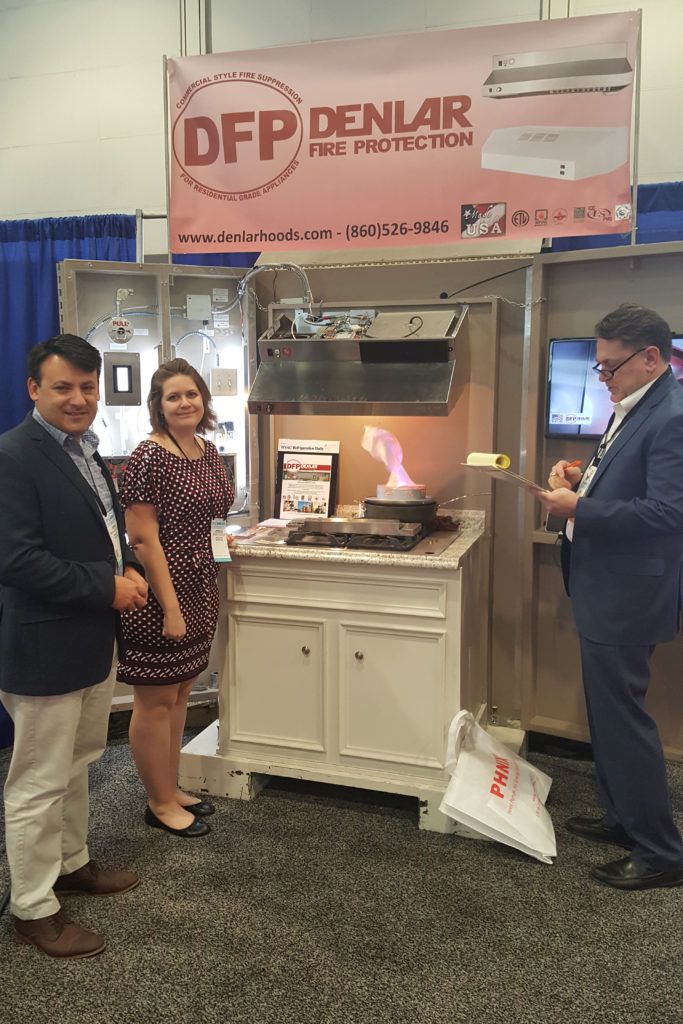 If you want to see the Denlar hood in action with a REAL fire, check the video out on the Denlar Fire Suppression Hoods page on my website.  It's pretty cool!
Sanden Water Heaters had a booth at the show as well.  These water heaters have a split system, with a heat pump installed outdoors, and the tank indoors.  It is super efficient, providing up to 70% savings in energy costs over your regular water heater.  Here I am (sporting my winter beard!):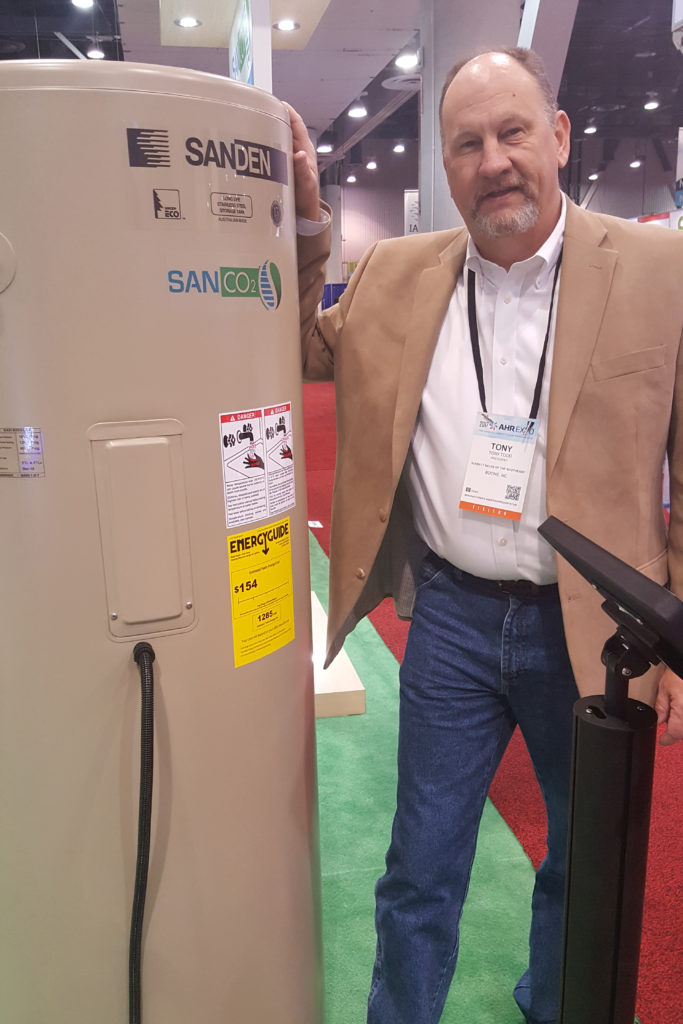 CellarCool had a booth with their cooling systems for high end, residential wine coolers.  The systems are now wi-fi capable, so homeowners can monitor and adjust settings from wherever they are.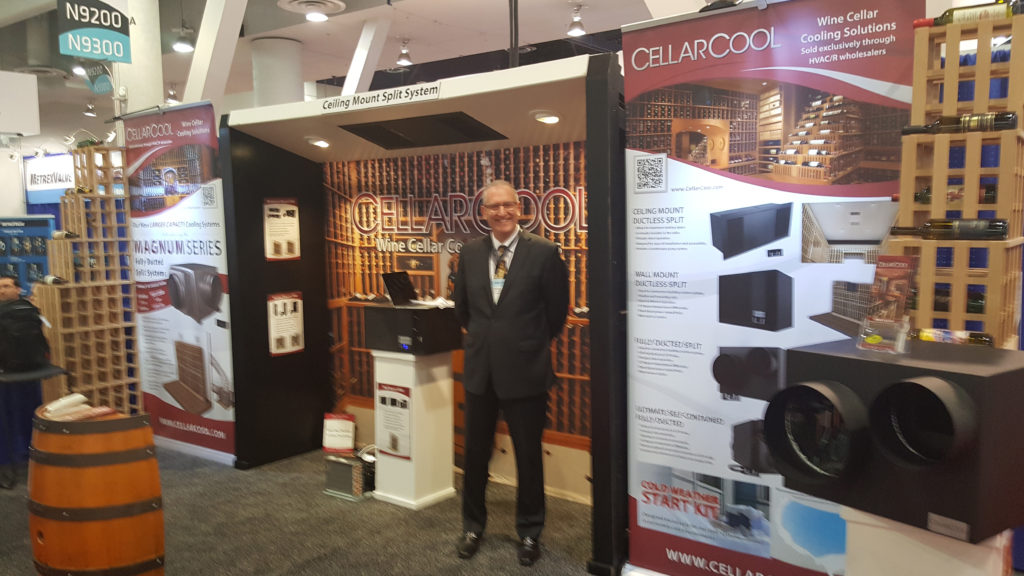 Enjoyed seeing everyone at the show!